The last friday we got a new realese in
Stardoll
, two new floors in
Young Hollywood
store, this time with Selena Gomez, Rihanna, Gigi Hadid, Jourdan Dunn, Gaga and other red carpet moments of our favorite Stars...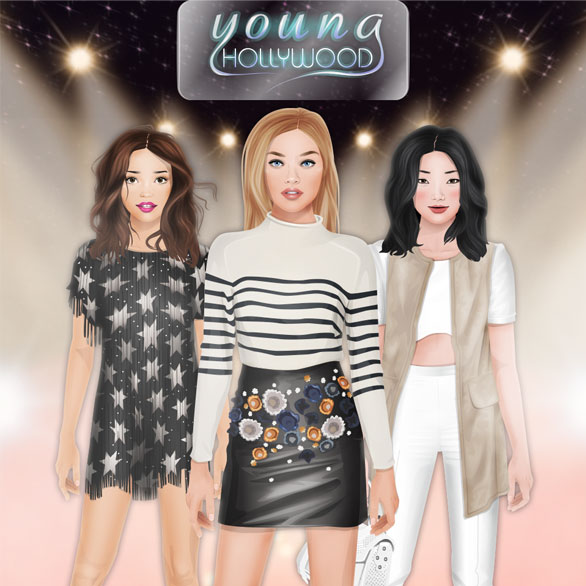 Get it or regret it!
1st Floor.
2nd Floor.
We were noticed one day before with the spoilers, so a lot of members were really axcited about this new realese, I did my picks that day waiting to have low prices and I think were nice (prices) except that Cara's ugly dress... I was in love with Selena and Riri's skirts, Riri's top was the hit and the 1st sold out item.
Here are my picks.
Riri Embellished Neck Top & Draped White Skirt
Jourdan Striped Sweater & Embellished Skirt
Lupita Purse
Selena White Flowing Skirt
Gigi Suede Vest, Macklemore Necklaces & Ciara White Sandals
*Hairs edited by me.
People rocking it!
Alice (Alice_Angel10); (BeySashaFierce); (Cristiano666); Andres (Dollchik); Linda (Elite-girl); Eugenie (EugenieS); Maria (Marbum)
I love how some mebers of Stardoll create this looks and share them with us, the perfect mix of clothes, tones and shapes... I'm in love with Maria's outfit.
What is your favorite outfit?
What do you think about this realese?
What are your favorite items from this collection?
Share your opinion with us in the comments.
Until next post x L